Divine Lisa Long
Leading Edge Conscious Co-Creator & Transformation Expert
Visionary, SAG-AFTRA, Artist, Writer, Publisher,
Prosperity Life Coach & Clairvoyant Consultant for Spiritual Media Moguls.
Revealing Light and Truth thru Art, Energy and Words by Making the Unknown, Known.
As a clairvoyant psychic for more than 20 years, Divine Lisa has done thousands of readings and spiritual healings for people all over the world. She has unique abilities to access high level multi-dimensional energies and merge these into her readings, writings and most importantly into her consciousness healing work. Lisa is able see into deep levels of the subconscious minds of her clients where she helps them to heal, love and clear deep childhood wounds that have been limiting their creations. She helps them get unstuck. Lisa is able to maintain conscious awareness of many levels "beyond the veils" and her large body of work is part of her sharing of these multidimensional realities and her current understandings of creation.
Lisa Long comes from a business background. She has an AA, and a BA, and has numerous published illustrations. She owned her own advertising and publishing agency for more than ten years. She has private pilots license and is a member of the Screen Actors Guild and the American Federation of Television and Radio Artists (SAG-AFTRA) where she is known as Lisa Liz Long.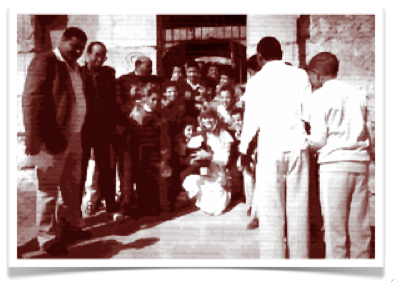 Lisa has traveled and worked in the United States, Egypt, Greece, Japan, Singapore, Mexico, Irian Jaya and Bali Indonesia. She lived in Kona Hawaii, for 21 years and now lives in Ashland Oregon.
"My primary focus is to help others heal and find themselves so we can all co-create Heaven on Earth."
Photo: Lisa channeling in Egypt.


Lisa Long playing a "Smoker" in the movie WaterWorld*.
*CREDITS: Director: Kevin Reynolds. Producers: Chuck Gordon, John Davis, Kevin Costner. Writers: Peter Rader and David Twohy. Executive Producers: Andrew Licht, Jeffrey Mueller. A Gordon Company/Davis Entertainment Company/Licht and Mueller production.